Cash For Cars Grossmont, Ca
Sell Your Car, Running or Not
We Pay Cash For Junk Cars In Grossmont, California
Have you called to sell your car for cash in Grossmont, California? With our junk car recycling service. At Ecology Cash For Cars, you'll find out that we don't just buy good running vehicles. We also buy junk cars in many different conditions, like running or not, wrecked, fire and flood damage. We provide free towing service near you in Grossmont, California, and the surrounding areas.

Why Is Car Recycling Important?
Car Recycling is important because it reduces pollution, reduces the need for new raw materials, saves energy, reduces greenhouse gas emissions, saves money, reduces the amount of waste that ends up in landfills, and allows products to be used to their full potential.
Sell Your Car Without A Title In Grossmont, CA
You
want
to
sell
your
old
junk
car,
but
you
can't
find
your
title, t
his
is
not
an
issue
for
us.
All
that
is
required
is
a
valid
picture
ID
and
current
or
expired
registration.
If
you
do
not
have
any
documents,
please get in touch with us
for
further
assistance.
Need Junk Car Removal Service in Grossmont, CA?
When you need a car removed from your property, do not contact a junkyard. We are the junk car removal service to call. We will provide you with a price for your car when you contact us by phone or online. We'll also set up a time that works for you to pick up and remove your junk or damaged vehicles, and we'll give you cash for them. Our free towing service will arrive at your place with cash to remove the vehicle. Most of the time, the same day, making this one of the quickest ways to sell your junk vehicle.
Ask About Our Cash For Clunkers Program
Are you interested in our cash for clunkers service? For any question call (619) 272-2054

This is what makes your vehicle a junk car in Grossmont
Not passing the smog test.

Have damages worth more than the car.

Not running or just taking up space in your driveway.

Expired registration for more than one year. 
How much money can you make by selling your car with Ecology Cash For Cars in Grossmont?
You can get anywhere from $600 – $5,000 cash by selling your junk car to us. The amount we are willing to pay for your vehicle depends on your car's year, make, model, mileage, and condition.
How long will it take to sell my junk vehicle?
Save time and call us first we can pick up the vehicle the same day. We buy vehicles in any condition, running or not. Call now (619) 272-2054 for a free quote and learn about our easy processes of selling any car for cash.
Cash For Junk Cars Grossmont, CA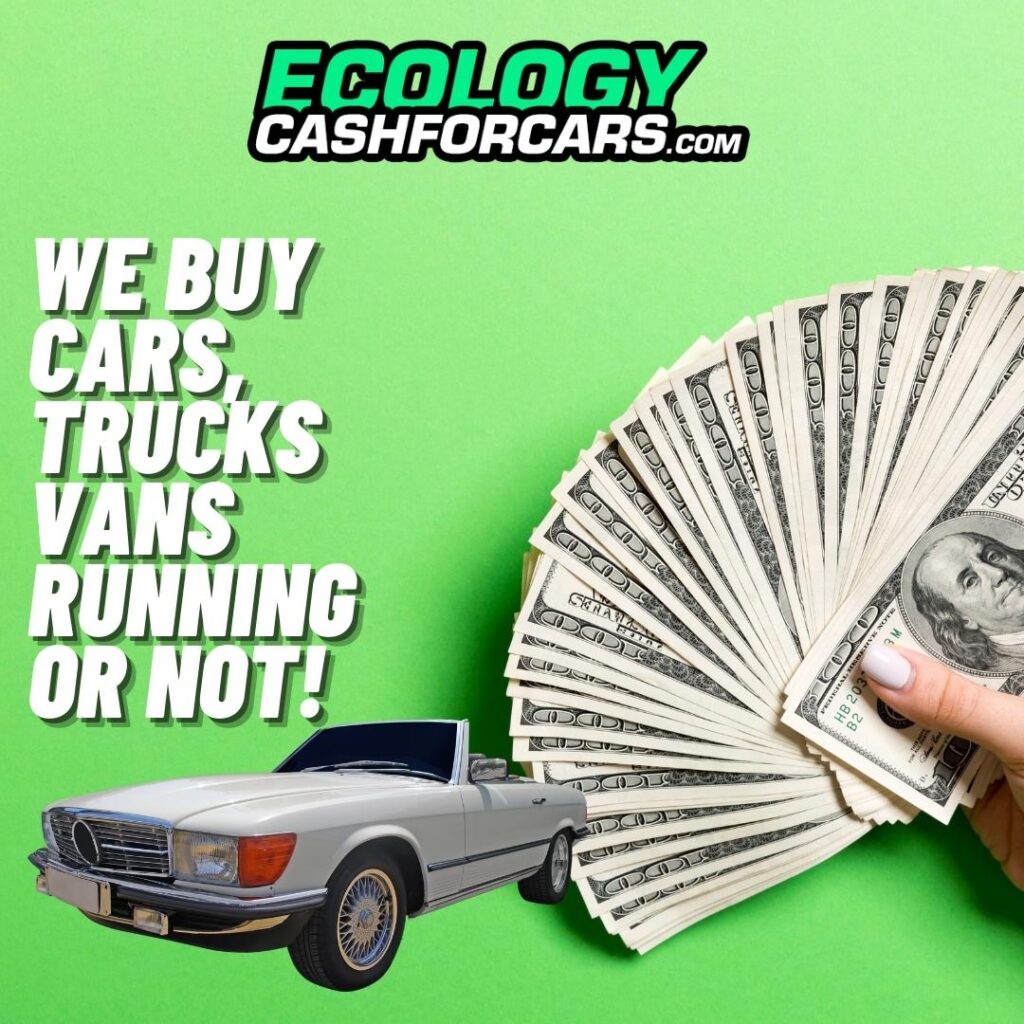 Once you accept your cash for junk car offer, we will setup vehicle pickup date and time.
Every vehicle we purchase includes free towing. We cover all of Grossmont, California. Drop-off is also available only Monday through Saturday by appointment. Call 619-272-2054
You will receive cash payment after all vehicle paperwork is complete.