Cash For Cars El Cajon, Ca
Sell Your Car, Running or Not
Sell Your Junk Car To Ecology Cash For Cars In El Cajon
Looking for the best place that offers cash for junk cars in El Cajon, CA? At Ecology Cash for Cars, we make the selling of your car processes easy and quick. Just call to get the car recycled; we offer free towing in all El Cajon, CA, and surrounding areas.
Sell Your Car Without A Title
Here at Ecology Cash for Cars, we understand how paperwork can get misplaced or lost. Not to worry, just let us know what paperwork you have available, and we'll work with you. Usually, a valid ID and a current or expired registration are enough to sell most cars.
Get Cash For Cars In El Cajon, CA
Need some money before payday? Sell us your old car today and make ends meet. Many people don't realize they have cash sitting in their garages. This cash could be in the form of an old or junk car that doesn't work anymore. We'll come to you and take it away. Our junk car removal service is FREE to all customers in El Cajon.
Failed Emissions Test? Sell It Now!
Are you tired of spending money on your car without any solution? Failing a Smog check is one of the primary reasons our customers sell their cars. Many of them are not willing to spend more money on their old cars, and most of the time, it is not worth the investment. Ecology Cash For Cars understands this and buys any car that has not passed a smog check. Our cash for junk cars program believes in removing waste and toxic fumes from our environment and is especially interested in buying old cars with failed smog checks. We want to protect our environment as well as compensate our customers for their junk vehicles.
Cash For Junk Cars El Cajon, CA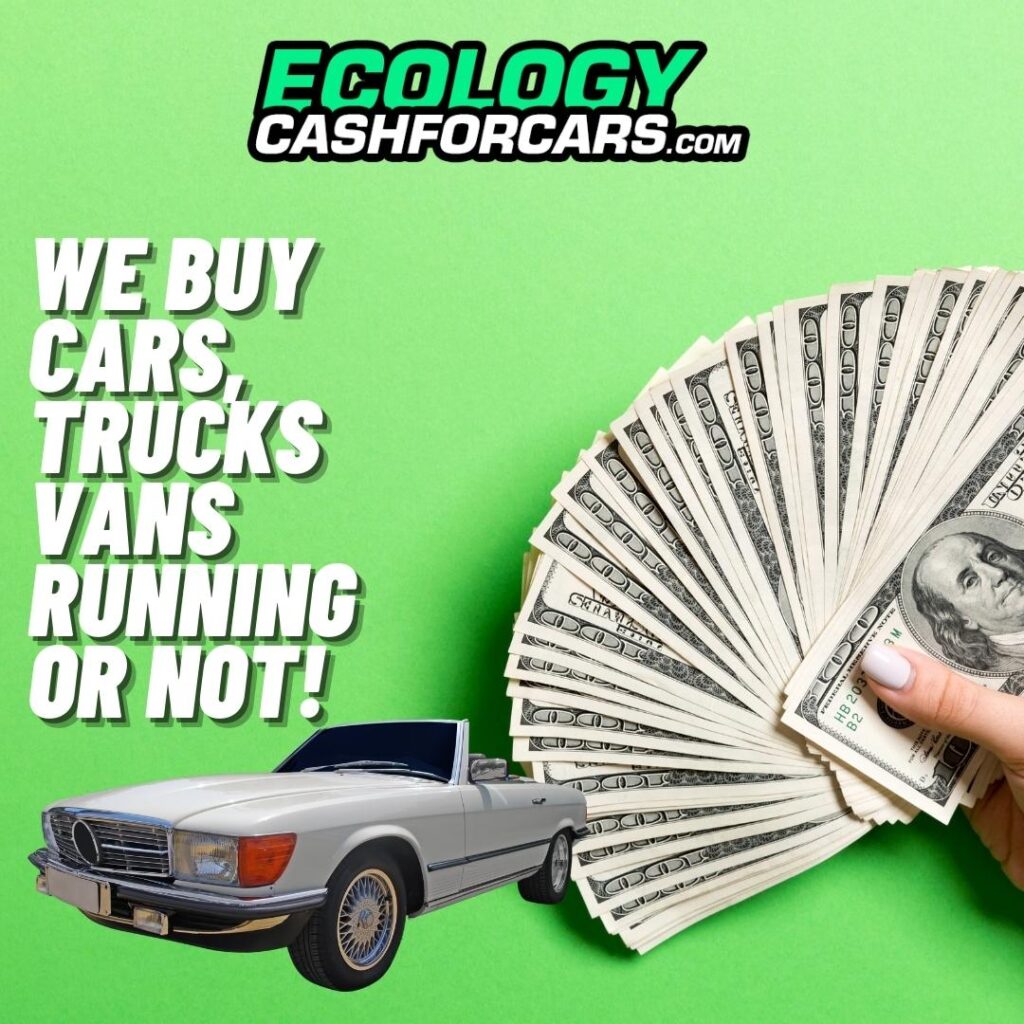 Once you accept your cash for junk car offer, we will setup vehicle pickup date and time.
Every vehicle we purchase includes free towing. We cover all of El Cajon, California. Drop-off is also available only Monday through Saturday by appointment. Call 619-272-2054
You'll receive payment after all paperwork is complete.